How to get to Racecourse Road
Racecourse Road is a walkable precinct with easy access. Running approximately 1km in length, the precinct is flat and tree lined with even footpaths running past businesses and small pockets of residences.
Free street parking is available along most of Racecourse Road and the surrounding streets but please look out for parking signs. For a stress-free park, most of the side streets are good options. 
The larger centres such as Coles Ascot Plaza, Racecourse Road Central, Silk on Racecourse and Ascot Village offer off-street customer parking.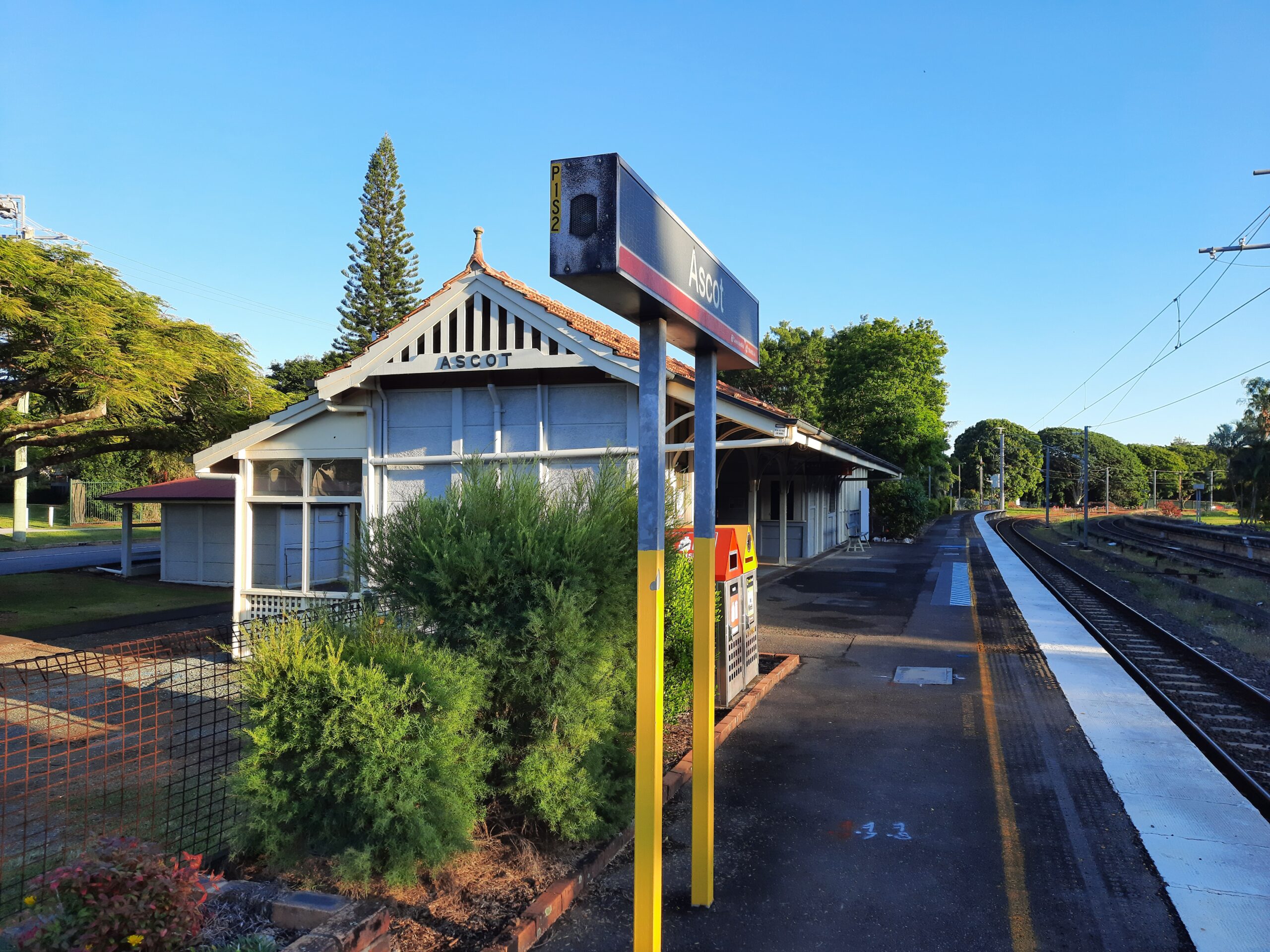 Ascot Train Station
Don't worry about parking your car – get to Racecourse Road by train!
Ascot Station offers easy access to Racecourse Road as it is located approximately 400 metres from the Lancaster Road end of the shopping precinct. The station is between Ascot Park and the Eagle Farm Racecourse Ascot and is situated on the Doomben line, approximately 20 minutes from the city.
No matter which train line you have access to, you can use the Translink journey planner to determine the best train route to get Racecourse Road.
Racecourse Road is well serviced by buses, making it easy to get around.  Most buses around Racecourse Road have frequent schedules, providing great options for getting here.
The 300 bus travels the length of Racecourse Road and it can get you into the heart of the precinct with a choice of 3 stops.  It runs between the Toombul Shopping Centre Interchange and the Cultural Centre Station.   The 305 bus follows a similar route, but only runs in peak commuter periods on weekdays.
The 301 bus stops at the nearby Ascot Rail Station which is only a 400 metre walk from the Lancaster Road end of Racecourse Road.
Use the Translink journey planner to determine the best way to get Racecourse Road by bus.
Catch the CityCat and make it a day out in Racecourse Road!  The Bretts Wharf ferry terminal on Kingsford Smith Drive, Hamilton is just a short stroll to Racecourse Road.  Both the all stops CityCat and Express CityCat stop at the Bretts Wharf ferry terminal. 
Use the Translink journey planner to work our your CityCat trip to Racecourse Road.
Visit Racecourse Road & discover its charm first-hand
Some things have to be experienced to be truly appreciated. Visit Racecourse Road today and discover its unique appeal for yourself.